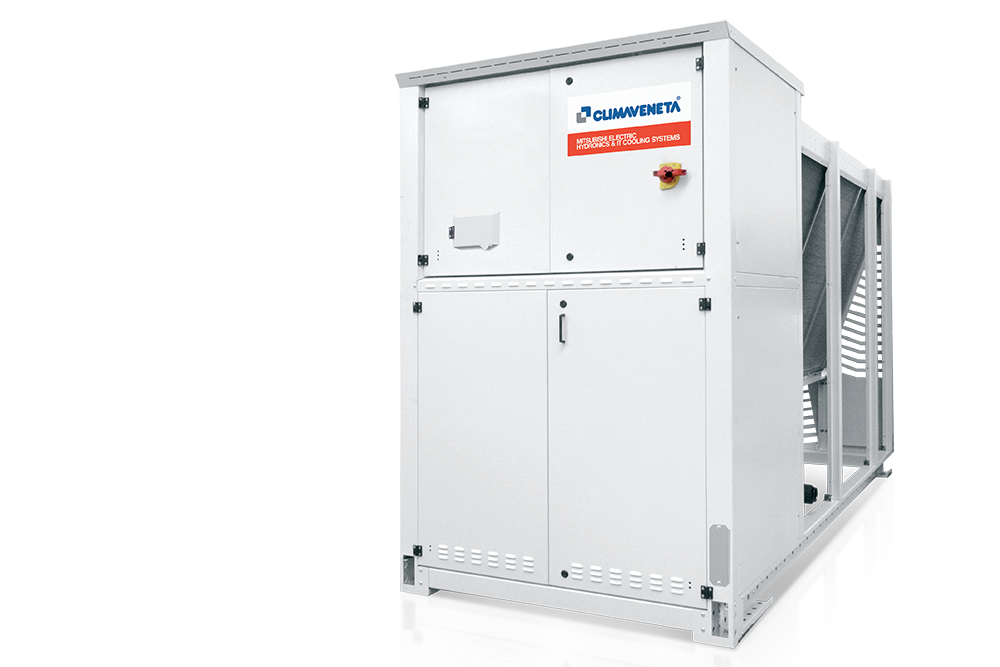 NX-Q 0152P – 0602P
Integra lucht-water 4-pijps machine voor onafhankelijk warm en koud productie met scroll compressoren
Multifunctionele eenheid voor buitenomgevingen, voor gebruik in systemen met 4 leidingen voor gelijktijdige productie van gekoeld en warm water via twee onafhankelijke hydronische circuits. Deze eenheden kunnen gelijktijdig voorzien in de vraag naar warm en koud water via een systeem dat geen seizoensgebonden omschakeling vereist en dus een goed alternatief is voor traditionele installaties met koelsysteem en boiler. Eenheid met twee onafhankelijke koudemiddelcircuits. Elk circuit werkt met hermetische roterende scroll compressoren, met R410A, axiale ventilatoren, gesoldeerde plaatwarmtewisselaar en thermische expansieklep.
Meer weten?
Wilt u meer informatie over onze producten? Neem contact op met onze verkoopafdeling.
Stuur een e-mail
Kenmerken
Uniek aanbod
Eenheid om gelijktijdig te voorzien in vereisten aan koude en warme zijde, voor systemen met 4 leidingen zonder specifieke bedrijfsmodusinstelling
Energiebesparing
Energiebesparing gegarandeerd dankzij de geavanceerde bedrijfslogica. De controller van de eenheid stelt automatisch en onafhankelijk de beste bedrijfsmodus in om de energieabsorptie te minimaliseren, ongeacht de vraag naar koeling en/of verwarming.
Gereed voor ErP
Het hoogste rendement bij gedeeltelijke belasting kan voldoen aan het minimale seizoensgebonden rendement voor verwarming, SCOP en voor koeling, SEER, overeenkomstig de vereisten voor milieuvriendelijke ontwerpen van alle producten die energie gebruiken – en deze zelfs overtreffen.
Geïntegreerde hydronische groep
De ingebouwde hydronische module bevat al de componenten van het hoofdwatercircuit en is verkrijgbaar met enkele of dubbele interne leiding voor een laag of hoog debiet, vaste of variabele snelheid en configuratie voor installatie- en recuperatiecircuits (max. 4 pompen).
Breed bedrijfsbereik
De nauwkeurige regeling van de condensvorming (snelheidsregeling van de variabele ventilator standaard op elk model) en specifieke sets maken het mogelijk om het systeem te gebruiken bij een buitenluchttemperatuur van -10 °C tot 46 °C, met een uit de verdamper stromende watertemperatuur van -8 °C tot 18 °C en warm water tot 55 °C.
Specificaties
Totale koelcapaciteit
43,9 – 169 kW
Uitvoeringen
B
Basis
SL
Super geluidsarme uitvoering