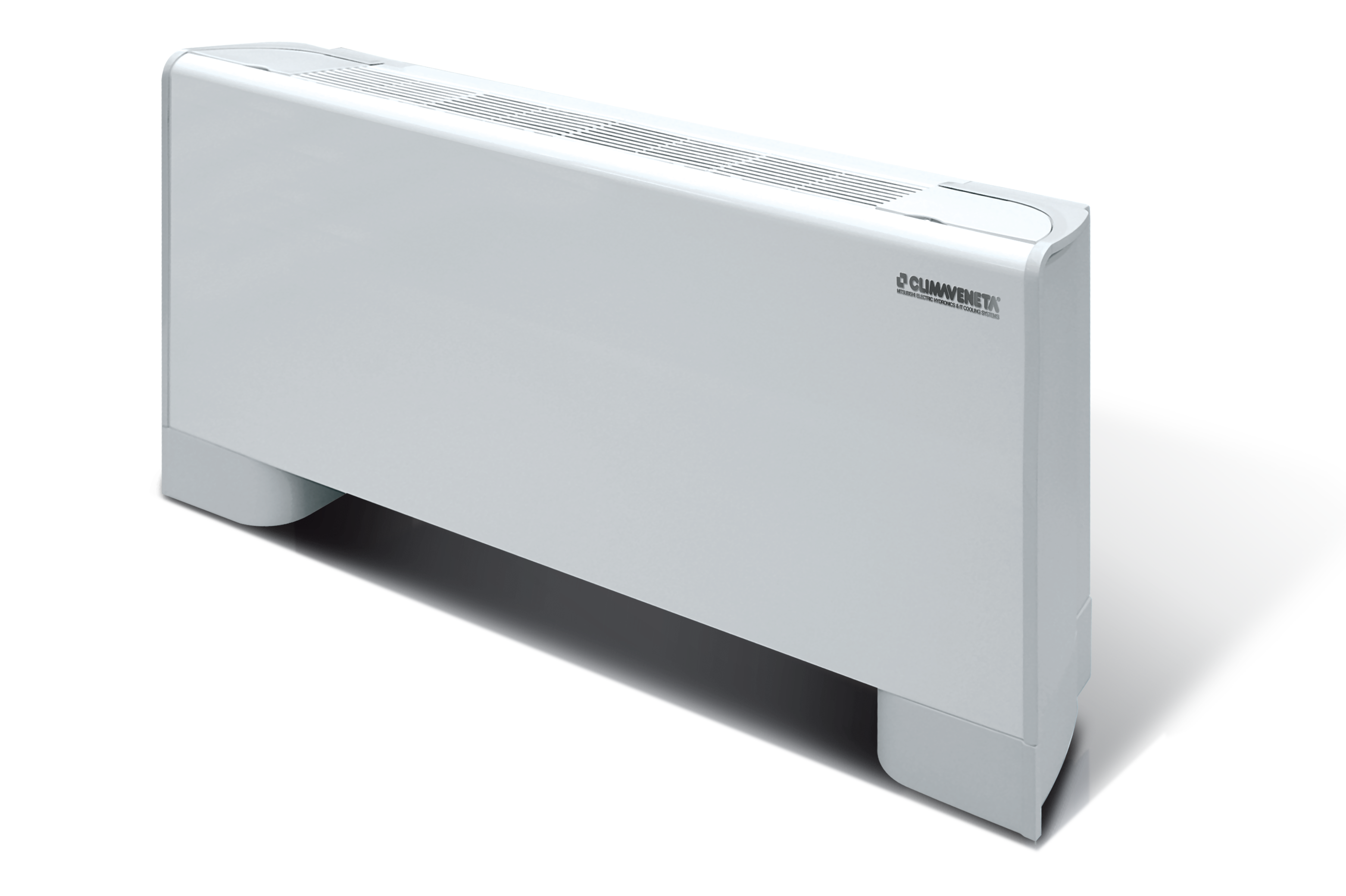 i-LIFE2 SLIM 080 – 370
Ventilatorconvector met inverter ventilator met behuizing of voor inbouw toepassing
i-LIFE2 SLIM is de nieuwe ventilatorconvector van Climaveneta, met omvormertechnologie voor verwarming, koeling en ontvochtiging. Dankzij zijn elegante ontwerp met een diepte van slechts 13 cm is de i-LIFE2 Slim de ideale oplossing voor residentiële toepassingen. De ventilatorconvector is ook verkrijgbaar in een uitvoering met omvormer en stralingspaneel. De borstelloze motor maakt perfecte aanpassing van de thermische belasting zonder temperatuurschommelingen mogelijk. Dwarsstroomventilatoren werken door middel van continue luchtdebietmodulatie, zonder de snelheidsstappen of relaisschakeling van traditionele ventilatorconvectoren. In elke HVAC-installatie in combinatie met een warmtegenerator met lage temperatuur wordt een hoog rendement gegarandeerd.
Meer weten?
Wilt u meer informatie over onze producten? Neem contact op met onze verkoopafdeling.
Stuur een e-mail
Kenmerken
Gelijkstroommotor met omvormertechnologie met continue snelheidsregeling om de beste prestaties te garanderen, met een zeer laag geluidsniveau.
Elegant ontwerp met een beperkte diepte van slechts 13 cm, voor installatie in een residentiële omgeving.
Spoel met grote voorzijde voor een hoge luchtstroom met een zeer laag drukverlies.
'Honingraat'-luchtfilter van polypropyleen; kan worden geregenereerd door te wassen of schoon te blazen.
Dwarsstroomventilator met asymmetrische schoepen die zorgt voor continue modulatie van de luchtstroom voor meer comfort en echte energiebesparingen.
Elegante behuizing die kunststofmateriaal van hoge kwaliteit integreert met traditionele gegalvaniseerde of met epoxypoeder gecoate materialen.
Specificaties
Totale koelcapaciteit
0,76 – 3,76 kW
Uitvoeringen
DLIU
inbouwversie voor universele installatie.
DLMO
versie met kast voor horizontale installatie
DLMV
versie met kast voor verticale installatie
DLRV
stralingsversie met kast voor verticale installatie