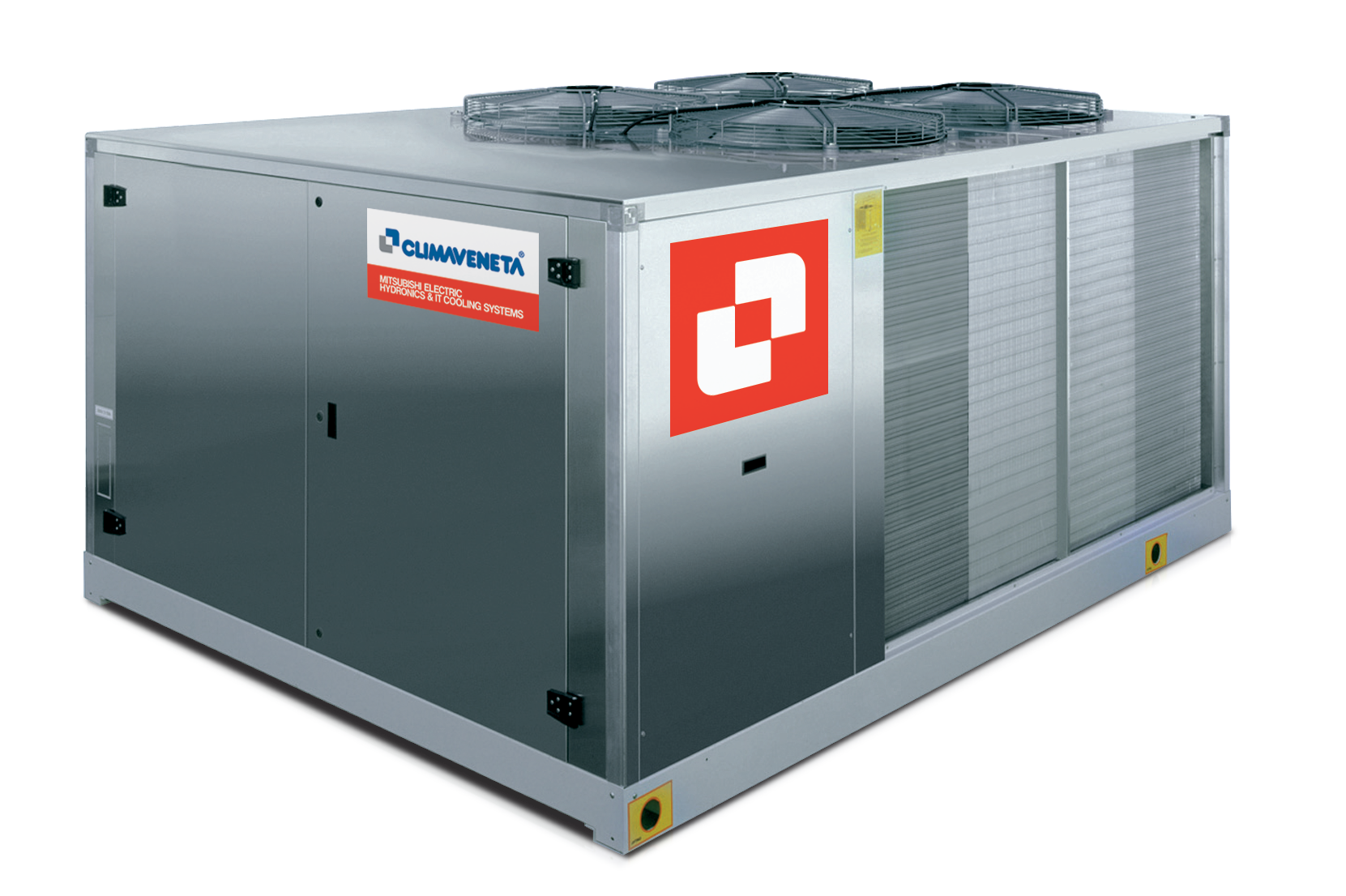 MCAT 0501 – 1422
Condensing units voor split-opstelling
Condensing unit voor buitenopstelling, geschikt voor het aansluiten op een DX verdamper unit of een externe DX batterij, met hermetische rotary scroll compressoren, axiale ventilatoren, compressor zuig- en persgas afsluiters, met onderhoudskoppelingen en aftapkraan. Uitwendige panelen van Peraluman en onderzijde van gegalvaniseerd plaatstaal met lakafwerking. Koudemiddel R407C, units uitgevoerd met twee of vier compressoren, twee koudemiddelcircuits.
Meer weten?
Wilt u meer informatie over onze producten? Neem contact op met onze verkoopafdeling.
Stuur een e-mail
Kenmerken
Totale veelzijdigheid
Condensatie-eenheden zijn verkrijgbaar in 4 uitvoeringen en ontworpen om te voorzien in alle vereisten voor onderhoudssystemen en toepassingen.
Continue snelheidsregeling voor ventilator
De standaard MCAT-eenheden met twee compressoren worden geleverd met continue snelheidsregeling voor ventilatoren om meer flexibiliteit en aanpassingsmogelijkheden te garanderen.
Integrale veiligheidssystemen
Standaard zijn de eenheden voorzien van hoge- en lagedrukschakelaars, hogedrukveiligheidskleppen en magnetothermische schakelaars voor belastingen (alleen eenheden met twee compressoren)
Specificaties
Totale koelcapaciteit
43,9 – 129 kW
Uitvoeringen
2P
voor installaties met 2 leidingen
4P
voor een systeem met 4 leidingen
2P+VPF
voor systemen met 2 leidingen met VPF of VPF.D (variabel primair debiet)
4P+VPF
voor systemen met 4 leidingen met VPF of VPF.D (variabel primair debiet)